CD for sale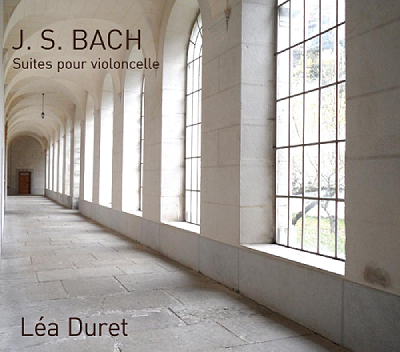 To purchase my new CD "J.S. BACH Suites pour violoncelle", contact me at info@leaduretcellist.com. Include your name, mailing address, and number of CDs you want. Dedication possible on request. The CD is available at a unit price of 20 euros plus 2.50 euros for postage.
Bach Suites project
The idea of recording the six Suites for solo cello by J.S. Bach had been on my mind for some time. One day, I gathered the courage to share the desire with a good friend who was kind enough to strongly encourage me in the pursuit of it.
« the risk of such a project is deception when authenticity is not ripe. Never force anything. One must always wait for when the moment feels right »
Bram Van Velde
Yet, the yearning didn't dissipate. Month after month, year after year passed and that feeling remained as strong as ever until eventually the project was ready to be born. Expectation turned into action. This recording of the six Suites was in a way a gift to me. Today, I hope that sharing this gift will offer the same pleasure that I had in playing it.